This potato salad recipe is one I've gotten so many compliments on and it's always a hit at family gatherings or parties and to be totally truthful I kinda just made it up one day by throwing a bunch of things together. A few friends had asked for the recipe in the past and that is when I had to actually measure the ingredients as I made it to figure out how much of what was what – That way I actually had a real recipe to share not just- "Oh I just put what I had together" kinda answer!
It's light on the mayo, has a great flavor and is nothing like those store bought potato salads. People will know it's fresh and homemade. You know when you go to that summer potluck and you taste that potato salad and the first bite just screams – STORE BOUGHT! Yuck! LOL!
Take the time to make it fresh even as fresh as the night before, it will take the load off from all the other duties that will be keeping you busy as you prepare for 4th of July weekend or any summer BBQ you might be having.
Servings: 6 +
Ingredients:
Your favorite hot sauce to taste.
1 tablespoon Dried Dill Weed
6 cups Cubed Red Potatoes
3 tablespoons Dijon Mustard
1/2 cup Homemade Mayo (the recipe is here)
2 Celery Ribs, chopped
4 hard cooked Eggs, chopped
1/2 of a medium Onion, finely chopped
3 tablespoons Pickled Relish
1 teaspoon Apple Cider Vinegar
Sea Salt and Fresh Ground Pepper to taste
Optional: Green Onion for garnish
Directions:
Boil cubed potatoes, strain and set aside. Prepare all other ingredients and mix all together, then you are ready to combine the potatoes with the bowl of all other ingredients. Set in fridge to cool until ready to serve. It's pretty simple and super yummy!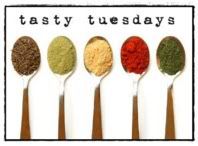 Summer Fun Massive Link Party